•The following instructions describe how to install Citrix Workspace on a computer.
•To learn how to install and use the Citrix Workspace mobile app on a smartphone or tablet, see EventPro Cloud on Mobile Device.
1.Download the relevant version of Citrix Workspace from www.citrix.com/downloads/workspace-app.
2.Install Citrix Workspace, following the Citrix Workspace installation wizard.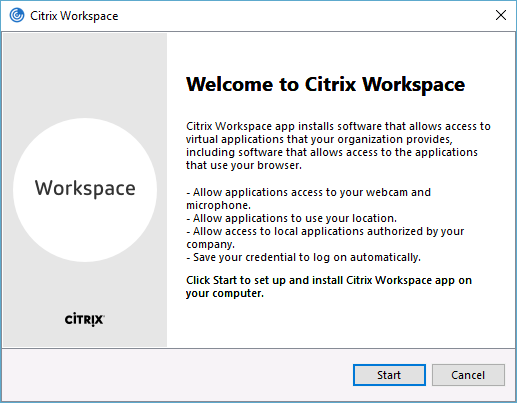 3.When the installation is complete, you can just click Finish. We will learn how to add an Account later.
If you want to add an Account now, click Add Account. See Run Citrix Workspace & Add Account for further instructions.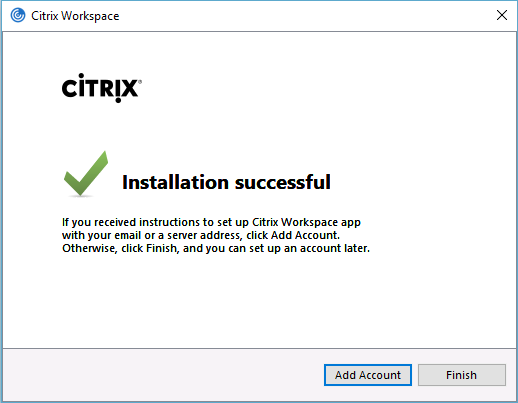 4.When you are finished installing Citrix Workspace, you can decide whether you want to access EventPro Cloud application through the desktop Citrix Workspace or the Cloud Gateway in a browser.
a.Access from Desktop Citrix Workspace