1.Assuming it is already installed, run Citrix Workspace from your Start menu or desktop shortcut.
2.If you have not already added an account, the Add Account window will appear when you run Citrix Workspace for the first time after installation.
(NOTE: There is also a way to add an account to the Citrix Receiver through the Cloud Gateway, in which you activate Citrix Receiver for desktop. We will look at that option below.)
3.Enter cloud.eventpro.net in the field and click Add.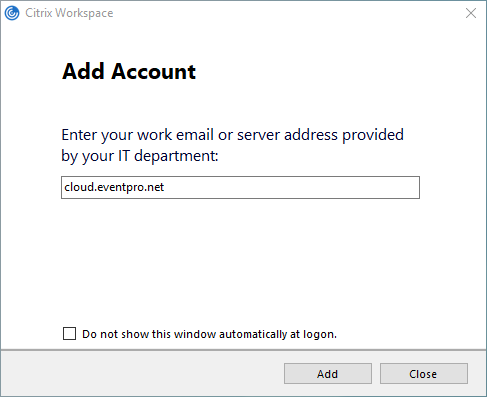 4.The next window asks for your login credentials.
a.If you are the Admin User logging in for the first time, your EventPro cloud application will have a default Admin User already created. Log in with these default credentials:
User Name: admin_X (where the X represents your company's 6-digit User ID number. So, for example, if your User ID is 123456, you would log in with the user name admin_123456).
Password: EventPro1234 (Once you are in EventPro, you will want to change this password - see Change Your Password.)
b.If you are a regular, non-Admin User, your Admin User should have provided you with your User Name (in the format namel_000000, where "name" is your first name, "l" is your last name initial, and 000000 represents your organization's 6-digit User ID) and your Password.
Enter those credentials now.
c.Click Log On.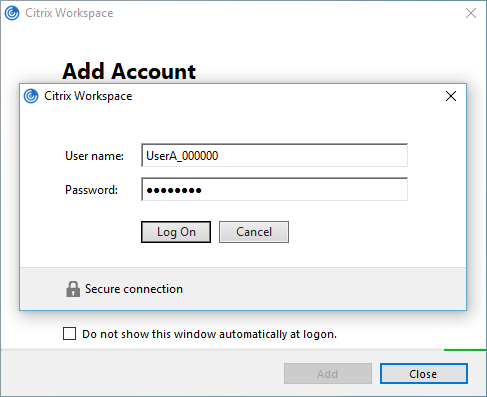 5.The Citrix Receiver window opens.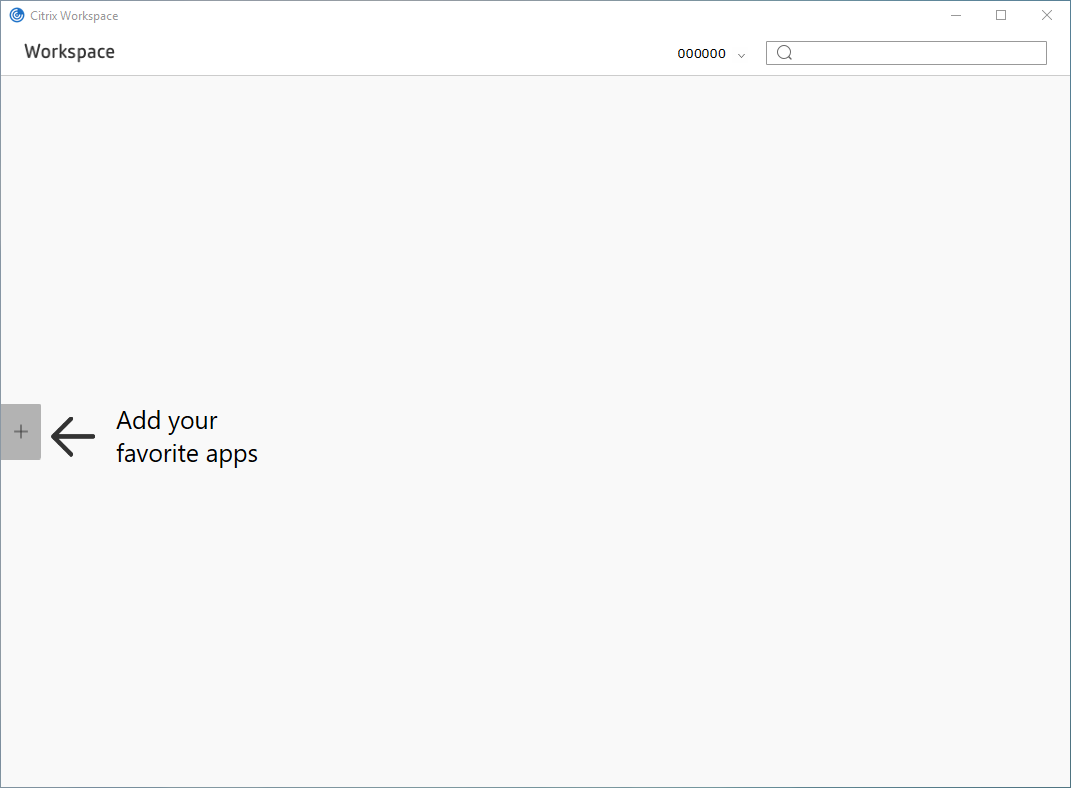 6.Next, go to Add Apps to Citrix Workspace.