You can log into EventPro for the first time using the default Administrator User that has been pre-set in EventPro.
1.Run EventPro.
2.In the Log On dialog, enter these default Administrator credentials:
a.User Name: Admin
b.Password: EventPro1234
(Passwords are case-sensitive.)
3.The EventPro program opens.
4.Click My Details under My Workplace in the left-hand navigation pane. Your Security User edit form opens.
You will note that the Admin user has been assigned the Administrator Security Role by default.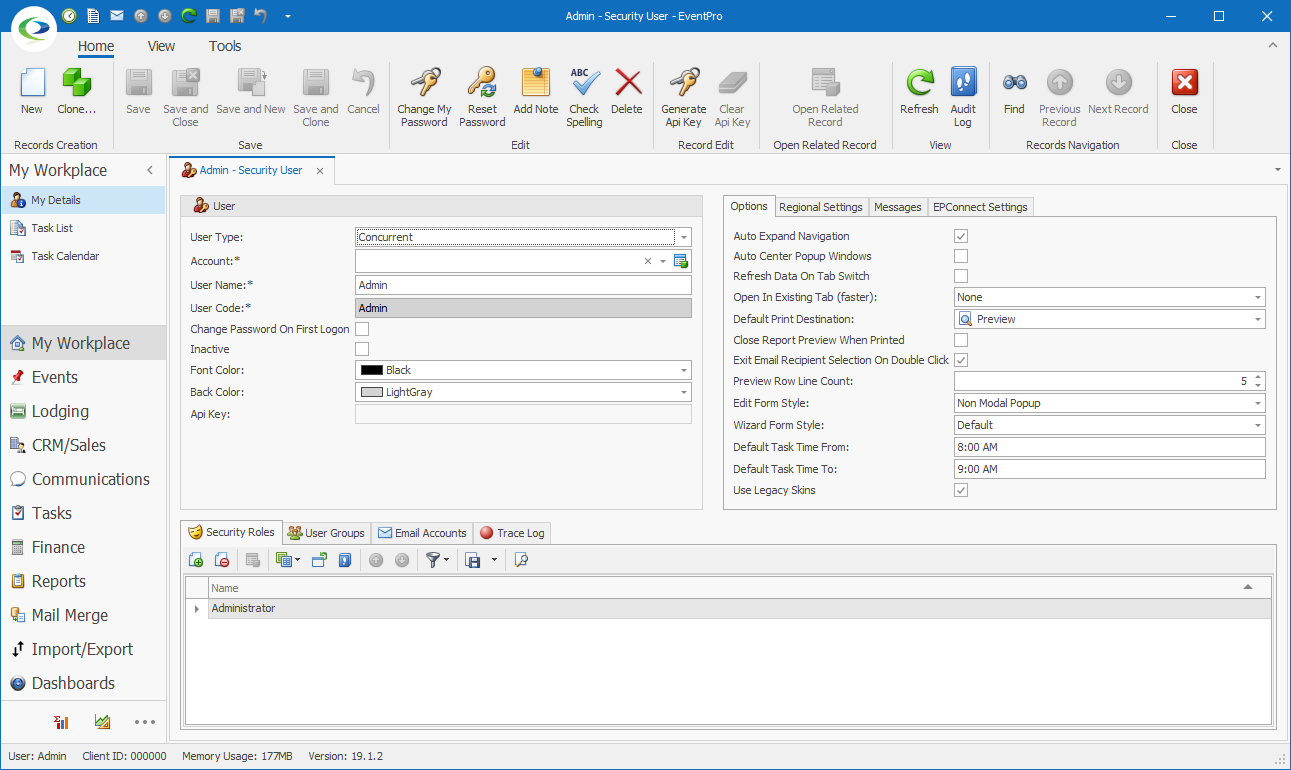 5.One of the first things you will want to do is change the Password for the Admin User, since it is the EventPro default that many people will know.
a.In the navigation ribbon above your Security User details, click the Change My Password button.

b.The Change Password dialog appears. Enter the Old Password (EventPro1234). Enter and confirm your New Password.
REMEMBER THIS PASSWORD!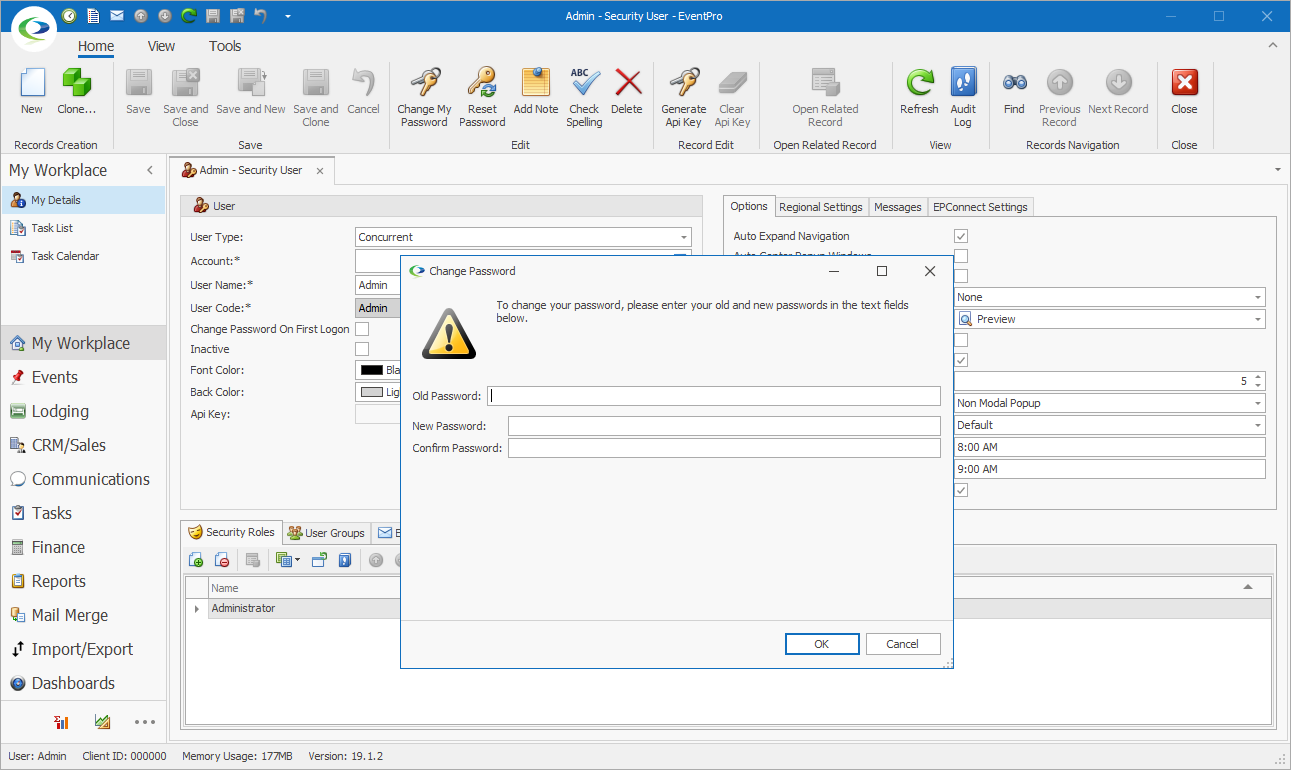 c.Click OK.
6.You can make other changes to your Admin account as required.
If required, review Security Setup > Users > Create New User in the EventPro User Manual.
7.Installation is complete and EventPro is now ready to use.