1.Log on to the Application Server.
2.Proceed to the EventPro website and login to the Client Login area with your 6-digit license User ID.
3.Go to the Downloads area.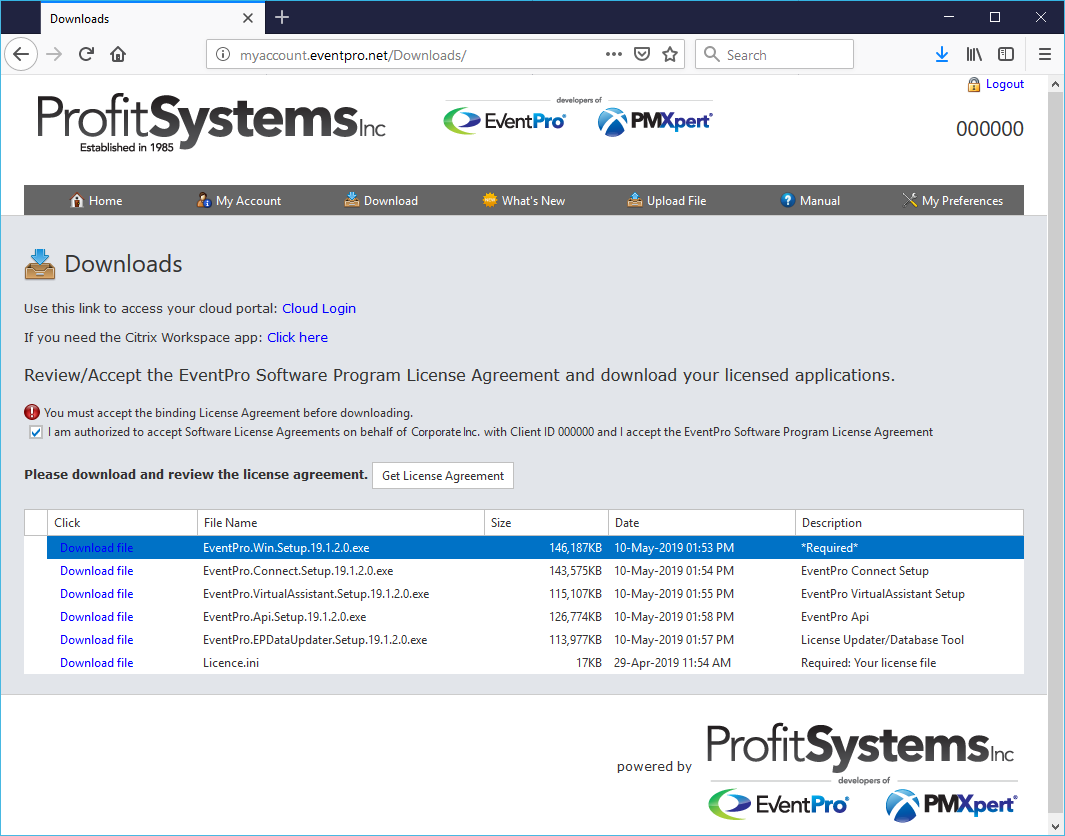 4.If you haven't already, download all of the EventPro components that you see in the Downloads grid.
a.The components you see in your Downloads grid represent the EventPro application and modules that you have purchased, so your screen may look different than the example screenshot.
b.The installation instructions below will describe the main components required for the core EventPro program: EventPro (EventPro.Win.Setup.exe), EventPro License Updater/Database Tool (EventPro.EPDataUpdater.Setup.exe), and EventPro Licence (Licence.ini).
However, depending on your purchase, you may have additional components to download.
Download all components that you see, and if you have any questions about installing additional components or modules, contact your Support or Training Specialist.
c.Note that you will need to accept the License Agreement before you can download files.
If you want to review the content of the License Agreement, click the Get License Agreement button to retrieve the agreement in .RTF format. This is the same License Agreement that must be agreed to during EventPro installation.
5.While downloading the files, take note of the folder to which you save these files so that you can later retrieve them.
Do not open or run the files yet. The instructions below will inform you when you need each file.
6.First, proceed to Install SQL Server.