1.When you log into the Citrix StoreFront for the first time, there won't be any apps on your Favorites page.
You can always access EventPro from the Apps page, but you may find it convenient to add EventPro and any other frequently used apps to your Favorites pages so that they appear first whenever you log into Citrix.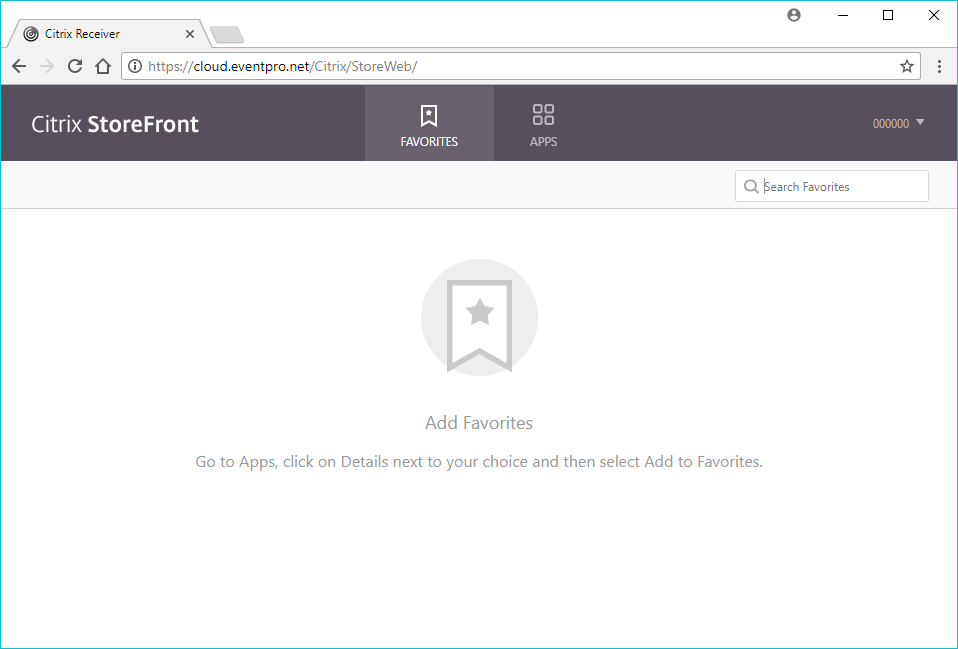 2.In the top navigation ribbon, click Apps to open the All Apps page.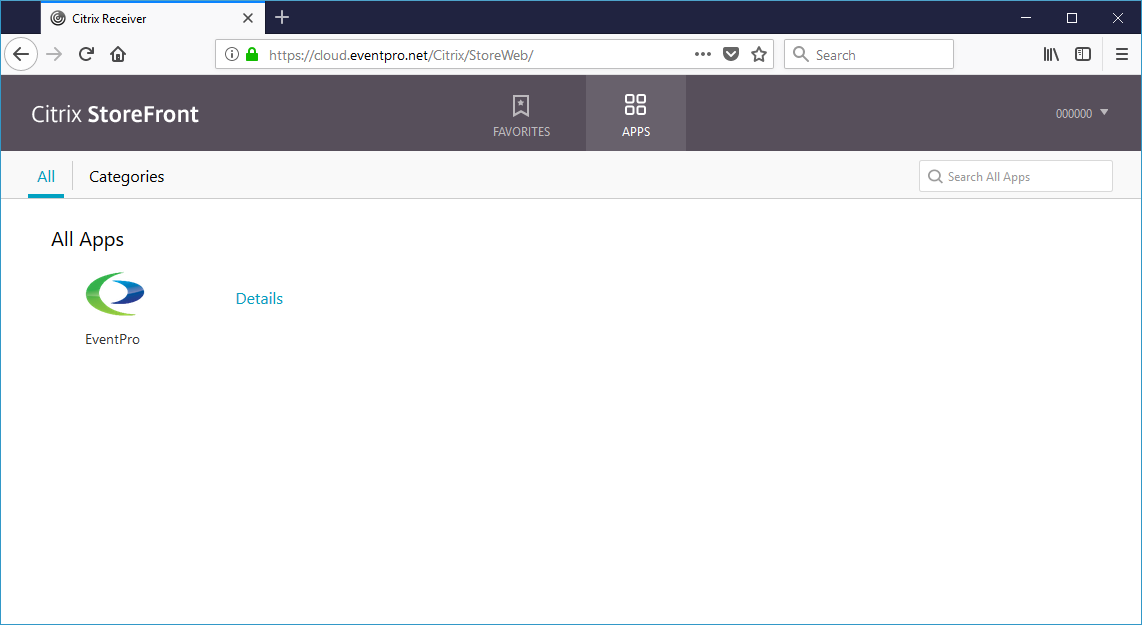 3.Find the EventPro application icon and click the Details link to the right of the icon.
Depending on your region, your program icon will be called EventPro, EventPro AU or EventPro EU.
4.In the EventPro icon page, click Add to Favorites.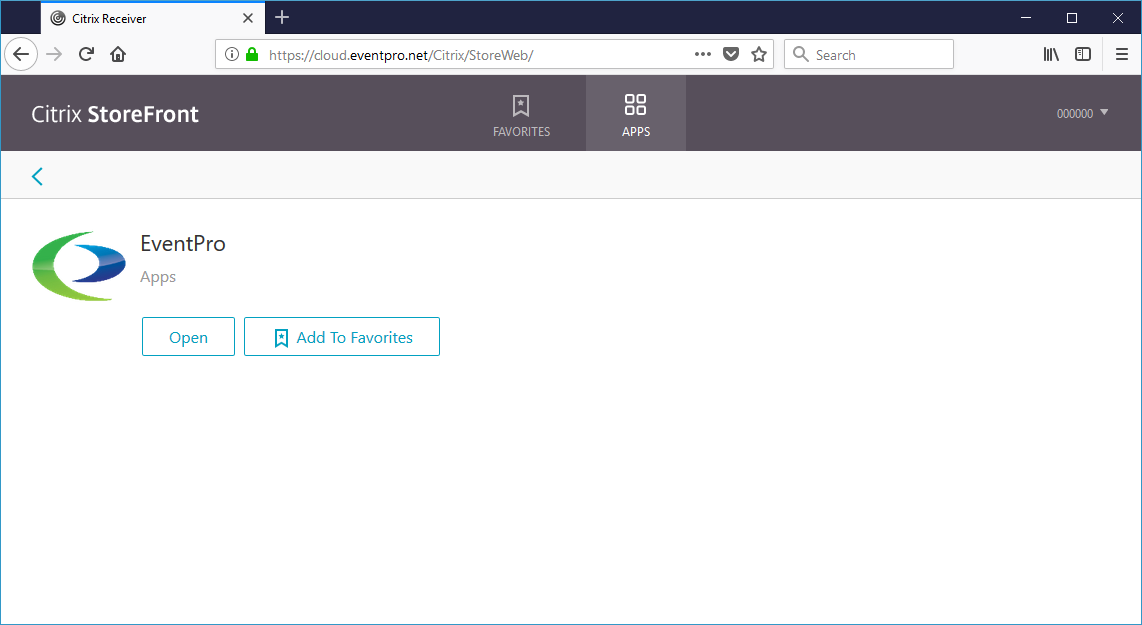 5.View your Favorites page.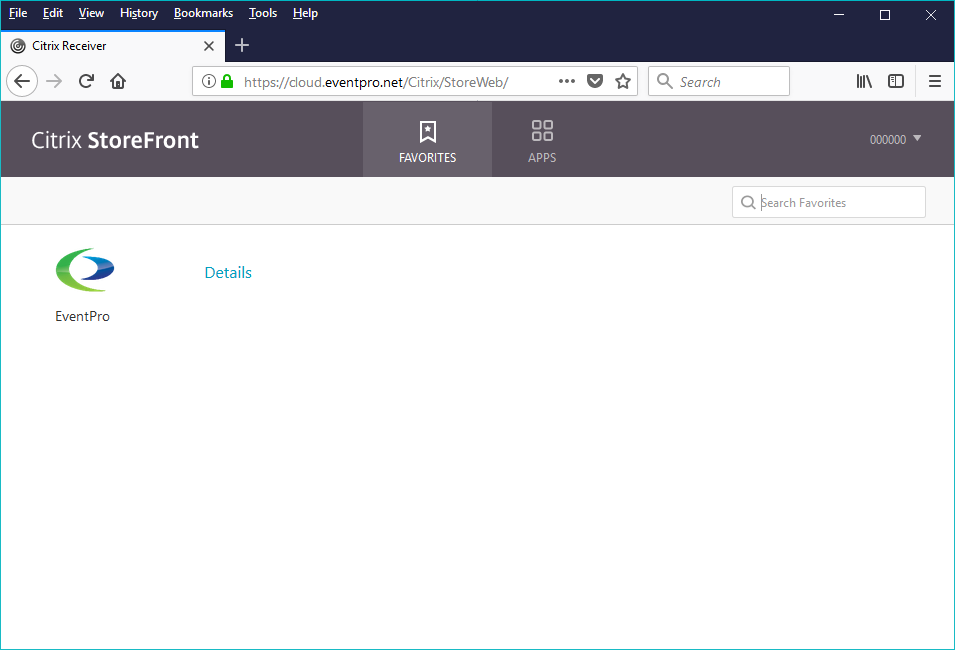 6.If you need to, you can now Activate Desktop Citrix.
If you wish to skip that step, you can proceed to Run EventPro.