Once you have logged into the EventPro Cloud application for the first time, the first thing you should do is CHANGE YOUR PASSWORD! Especially if you are the Admin User!
Please do not leave the password as the default, as all default admin users created for the cloud have the same default password, making it very easy for unscrupulous types to guess what your default admin password would be.
1.In EventPro, click My Details under My Workplace in the Navigation menu or left-hand Navigation panel.
2.The Security User edit form opens.
3.In the ribbon above, click the Change My Password button.
4.In the Change Password dialog, enter the Old Password, and type the new password in the New Password and Confirm Password fields. Click OK.
Review the requirements for a cloud password under Cloud Password Policy.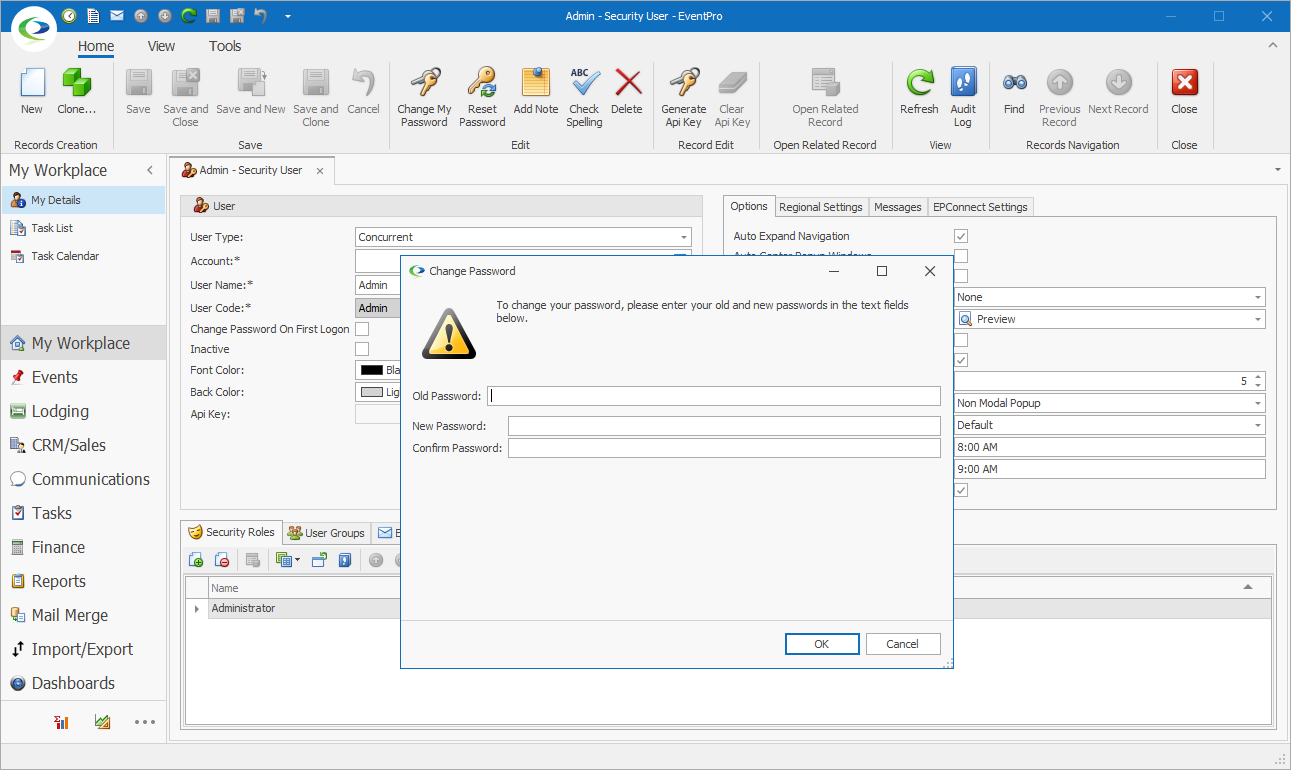 5.If you want to change any other information in your Security User account, review the instructions under Security Setup > Users in the EventPro User Manual.