Non-Profit Event Planning Checklist
As anybody in the nonprofit community knows, fundraising events are absolutely essential. Not only do they bring in much-needed revenue, but fundraising efforts also help to raise awareness about an organization's mission and goals.
Ultimately, executing a successful non-profit event takes careful planning and attention to detail. Whether you're an experienced planner or organizing your first fundraiser, the use of non-profit event management software can be a crucial contributor to the success of your fundraising efforts and event planning.
If you want to host an impressive and impactful event, it's essential to start by laying a strong foundation with a fundraising event planning checklist. This includes evaluating your budget and setting clear goals and objectives for your fundraising activities. You'll also need to determine which audience is most important to reach and what types of messaging will grab their attention. From there, you can begin planning the logistics of your event, such as choosing a venue that offers the right mix of space and amenities for your needs. With careful preparation all along the way, you can be sure that your fundraising event will be an unforgettable success.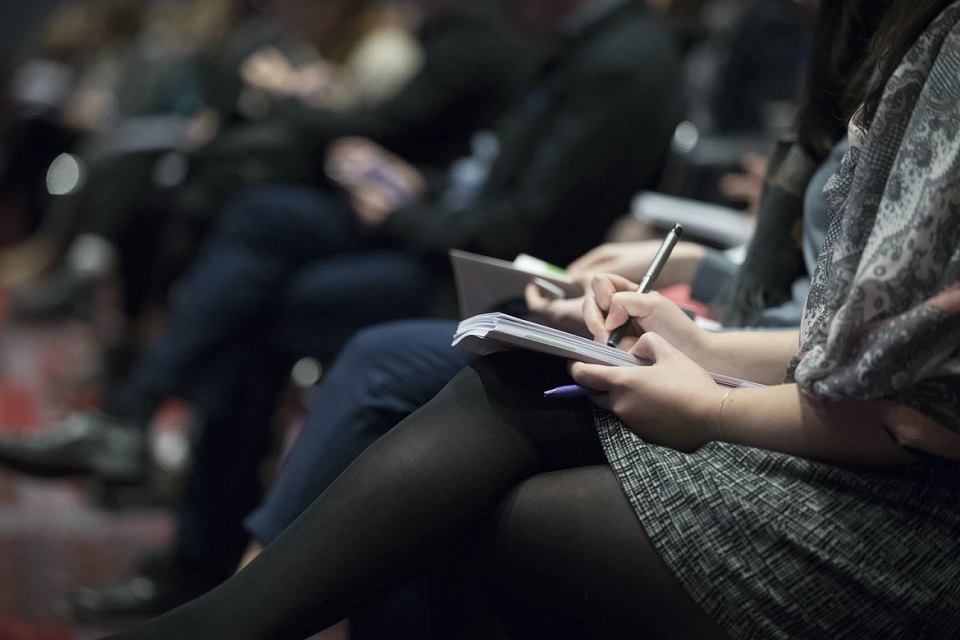 Create a Fundraising Event Checklist to Help Reach Your Fundraising Goal
A fundraising event can help to connect with potential donors in a personal way, while also exposing them to your mission. This makes it more likely that they will not only donate to your cause, but also become engaged and involved supporters. Additionally, events are a great way to network with other like-minded event attendees, including individuals in the community, local business and other non-profit organizations. Ultimately, fundraising events are a powerful tool for nonprofits looking to grow their support base and further their mission.
When planning a fundraising event, there are many different considerations and factors to keep in mind. For example, you must identify your target audience and determine what type of fundraising event would best appeal to them. Additionally, you will need to develop an appropriate theme or activity, as well as strategies for acquiring necessary resources and volunteers. Perhaps most importantly, you need to ensure that your event is engaging and memorable for all participants; after all, this is at the core of any successful fundraising event! If you are looking for some tips to help make sure that a good time is had by all, check out this party planning checklist.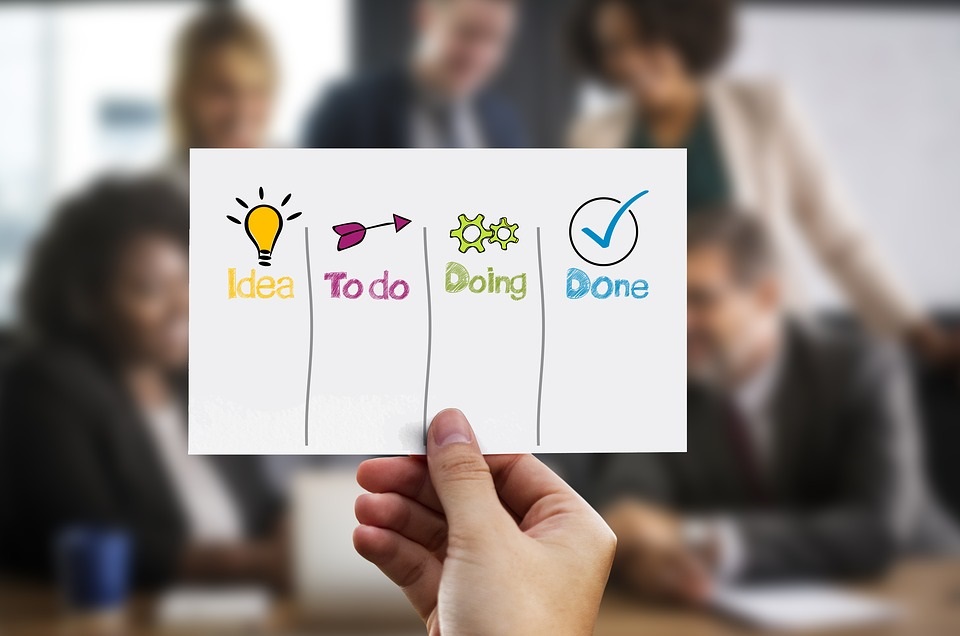 Start Your Next Fundraising Event With an In-Depth Event Planning Process
Focus on your mission. Make sure that every element of the fundraiser, from the decor to the entertainment, fits with the organization's mission. This will help to attract like-minded individuals and create a more cohesive event. Planning ahead is also essential. Last-minute scrambling can lead to costly mistakes and increased stress levels. By creating a detailed plan and sticking to it as much as possible, you can avoid many potential problems.
For a major fundraising event, you will want to start the planning process up to six months in advance, focusing on high-level considerations, such as:
Event Goals and Objectives
functional design, your event finance data and travel & accommodation records are all integrated together for easy billing.* When assigning travel and accommodation reservations to attendees, you can indicate who will be billed for the reservations. When you later generate an invoice for the bill-to party, the travel and accommodation charges will be automatically pulled in for easy, accurate attendee billing.
When planning an event, it is important to have clear goals and objectives in mind. One question that often arises is whether to set a specific dollar amount that you would like to raise from the event. While there are certainly benefits to having such a goal in mind, there are also potential drawbacks that should be considered.
On the one hand, establishing a financial target gives a clear guideline for planning purposes, helping you to determine how much space and equipment you will need, as well as how much advertising you may require. Additionally, setting an explicit fundraising target can provide added motivation during the planning process. However, there are also downsides to this approach.
For example, if unforeseen expenses come up during the course of your event planning, it may be more challenging to hit your predetermined goal. Additionally, fixed fundraising targets can sometimes feel overly restrictive or apprehensive for participants in your event before it even takes place. Ultimately, the decision about whether or not to include an explicit donation goal should be made with careful consideration of these pros and cons and other factors specific to your situation. Indeed, with some thoughtful effort and knowledge of your audience's needs and passions, you can likely achieve great things no matter which approach you take!
Event Type
There are several different types of events that you might consider hosting, depending on your goals and target audience. An in-person event, such as a conference or workshop, may be useful if you want to build community and connect with potential collaborators. A virtual event, such as an online webinar or summit, could be a great way to reach a large number of people while reducing the time and resources required to host the event in person.
Alternatively, you may opt for a hybrid between the two, where part of the event takes place online and part takes place in person. Ultimately, the type of event that is right for you will depend on your specific objectives and target audience. However, whatever type of event you choose to host, it is essential to think carefully about things like logistics, planning and communication to ensure its success.
Event Budget
When planning an event, one of the first things you need to do is decide how you will allocate your budget. This can be a tricky task, as there are many different factors to consider. However, a line-by-line breakdown of your budget can be a helpful tool in making sure that you don't overspend in any one area.
Start by listing all of the major expenses for your event then estimate how much you will need to spend in each category. Once you have a rough idea of your overall budget, you can start to divide up the funds into specific line items. This process may take some trial and error, but it will eventually help you create a budget that works for your event. For most nonprofit events, standard budget items include:
Venue rental
Logistical setup - including audio / visual equipment, lighting, furniture
Event security
Food & beverage
Service staff
Entertainment / guests / speakers
Event promotion & advertising, including online campaigns and social media posts
Marketing material - signs, banners, flyers, etc.
Event management software
Event Sponsorship
Event sponsorship is a key element for any organization's event. By securing sponsorships, event organizers can raise money to cover event costs and support the cause. Event sponsors can be large corporations, local businesses, nonprofit organizations, or individual donors.
The level of sponsorship will determine the benefits that the sponsor receives, such as recognition at the event, logo placement on marketing materials, or opportunities to meet with event participants. When soliciting sponsors, it is important to clearly identify the benefits of sponsorship and provide specific examples of how the sponsor's support will make a difference.
Event organizers should also be prepared to provide data on past events, including attendance numbers, media coverage, and demographic information on attendees. With this information in hand, potential sponsors will be able to see the value in supporting the event and its cause.
Event Date
When choosing a date and time for an event, it is important to create a schedule that will be appealing and accessible to potential attendees. In order for the event to be successful, it is crucial that the date and time slot selected does not conflict with major holidays or other local events. Additionally, it is important to consider the level of accessibility that the time slot provides.
You might choose a morning or afternoon time slot on a weekend if you want to ensure that as many people as possible are able to attend. Alternatively, you could opt for an evening slot if your target audience is more likely to participate at that time. Ultimately, when planning an event's date and time, it is important to find a balance between competing demands and ensuring maximum accessibility in order to maximize attendance and engagement.
Event Venue
When planning an event, it is crucial to find a venue that meets your needs and supports your goals. Whether you are hosting a small workshop or large conference, you need a space that can accommodate the right number of attendees and provide everything you need for a successful event.
For example, if you are doing a face-to-face event or hybrid, having access to essential audio-visual equipment like projectors and microphones can be key to ensuring the success of your conference. Additionally, you will want to make sure that the venue has the right amenities available, such as catering services or comfortable seating areas. When considering different venues, it is important to think about all aspects of your event and whether they can be supported by the space. By doing so, you will be able to find a venue that truly meets all of your needs and allows you to host a successful event for your target audience.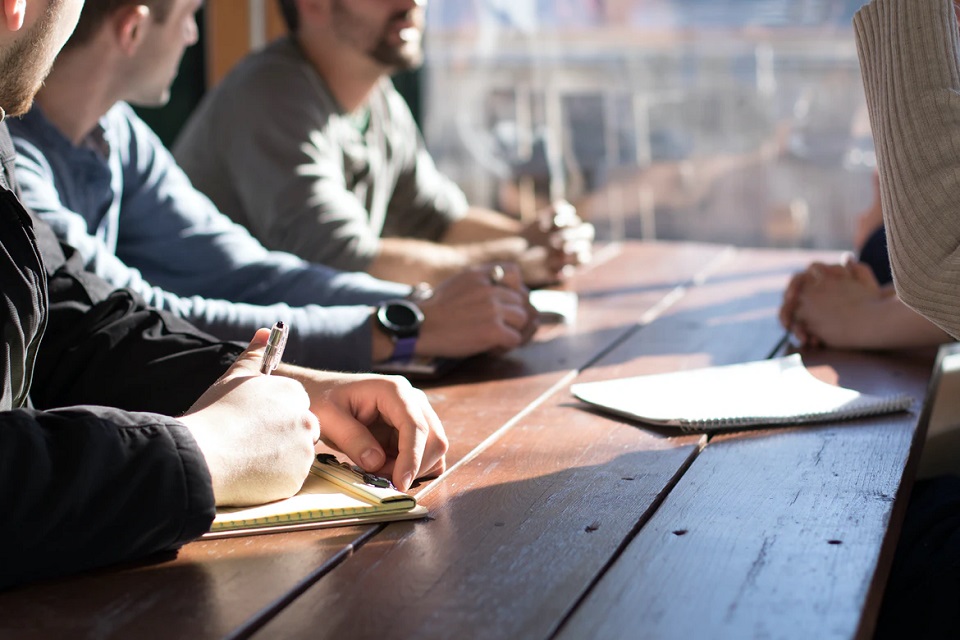 Do You Have an Upcoming Event?
Event planning can be a daunting task, but by following the tips in this article, you'll be well on your way to putting together a successful event. With the help of the right non-profit event management software, along with perseverance and dedication, you'll be able to put together an event that meets your needs and helps further your organization's goals. Good luck!​
Put the Event Planning Modules or the complete Suite to work for you
Contact our friendly & helpful Solutions Consultants today for a free demonstration.