1.Click the EventPro icon.
The loading spinner icon indicates that it is working, and you do not need to click the icon again.
2.The EventPro Starting dialog will appear. Continue to wait, and do not click the program icon again.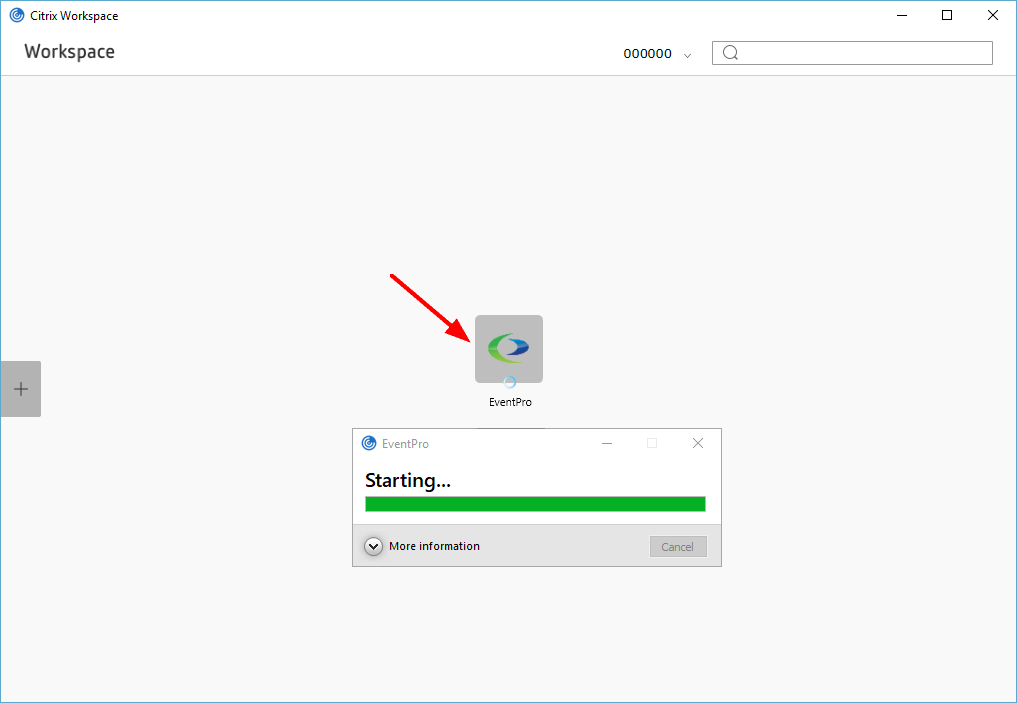 3.The EventPro Starting dialog will disappear, and the EventPro splash screen will appear, indicating that EventPro is starting up.
The EventPro splash screen may open behind the Citrix window, so you may need to move or minimize the Citrix window to see EventPro starting up.
Do not click the program icon a second time once EventPro is already loading up; give the loading screen a few moments to appear.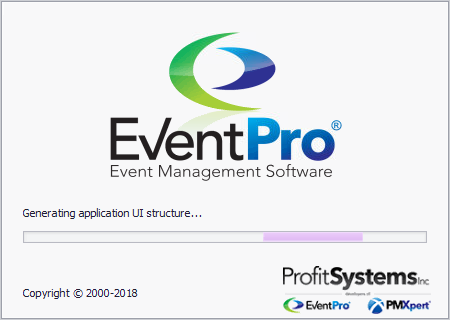 4.If there is more than one database to choose from, select the relevant database from the drop-down list and click Log On.
If you only have one available database, you won't have to perform this step.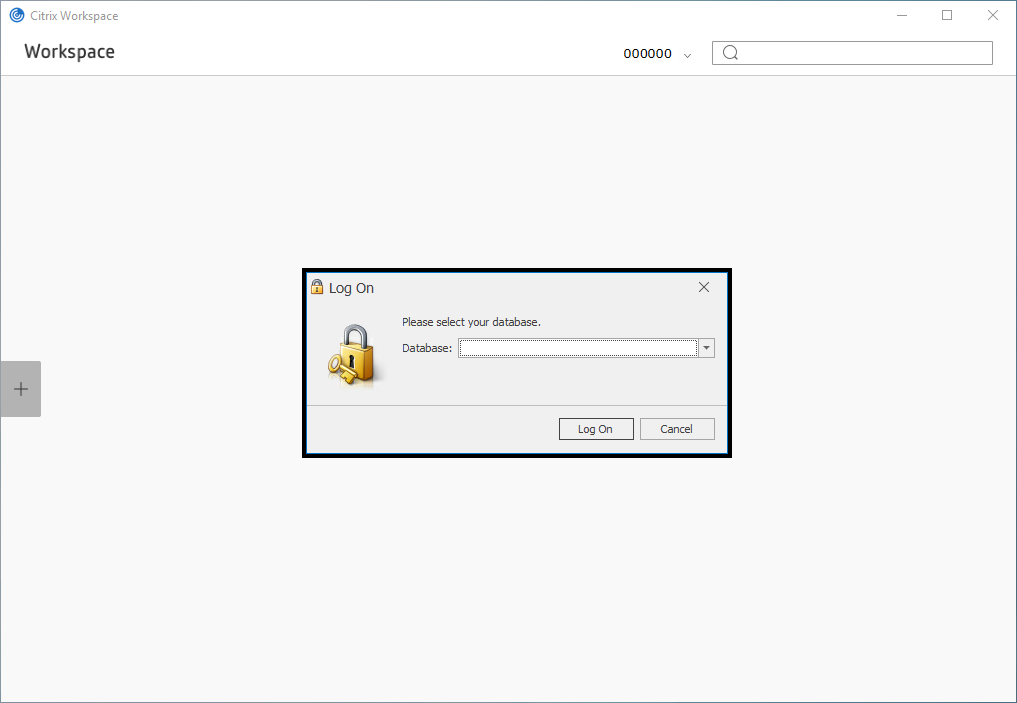 5.The EventPro application will load for a few more seconds, and then appear in its own window separate from the Citrix Workspace window.